Hendrix Elementary Snack Bags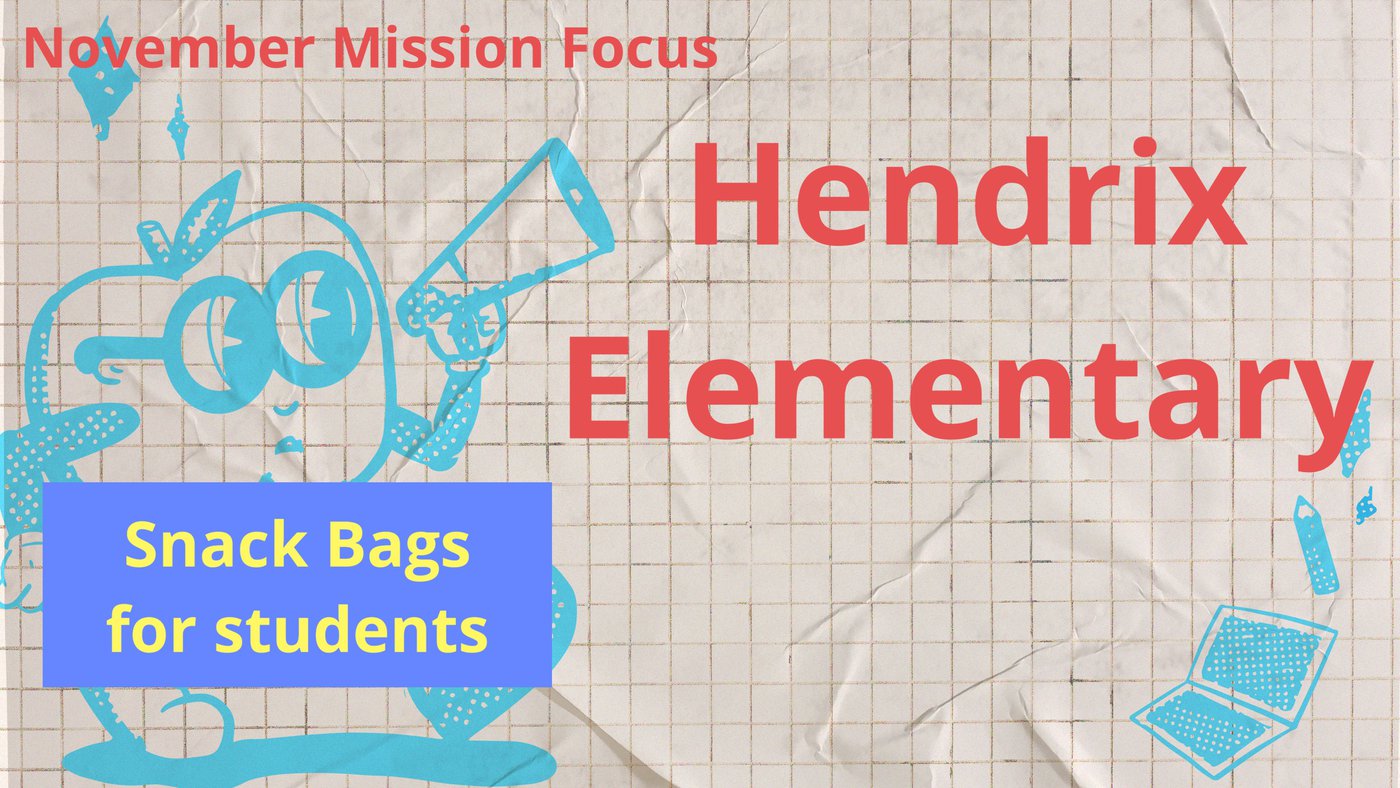 We have an exciting opportunity
to partner with local churches and Hendrix Elementary (less than 5 miles from our church) to provide children in need with weekend snack bags
.
We know that Hendrix has a huge need for impoverished families within their school and now we have the chance to help!
We will be providing these snack bags in the month of November. This means 60 bags per week for the entire month!
The items we will be collecting are listed below
.
Donations can be placed in the donation basket
in the welcome center
.
No time to shop?
That's OK!
You can donate money
to help purchase these products...you can even sponsor an entire week with a donation of $225!
**Very Important**
If you purchase food for donation, you MUST stick as close to the listed food items as possible.
We are so excited
to have this opportunity to serve our community!
If you have any questions
, you can get in touch with Becky Tolleson
or April Powell-Artyomenko
.
We are so blessed
to be on this journey with you
.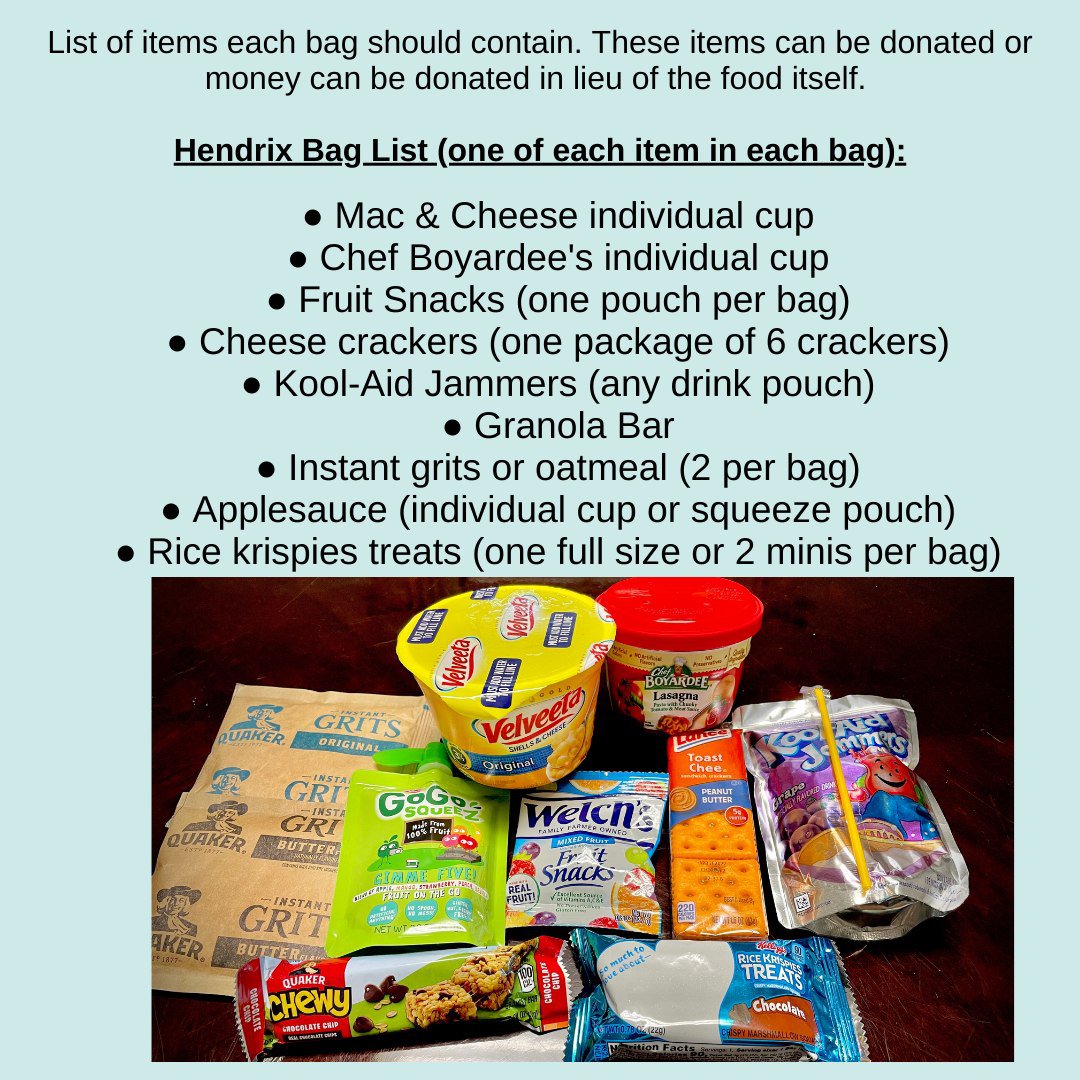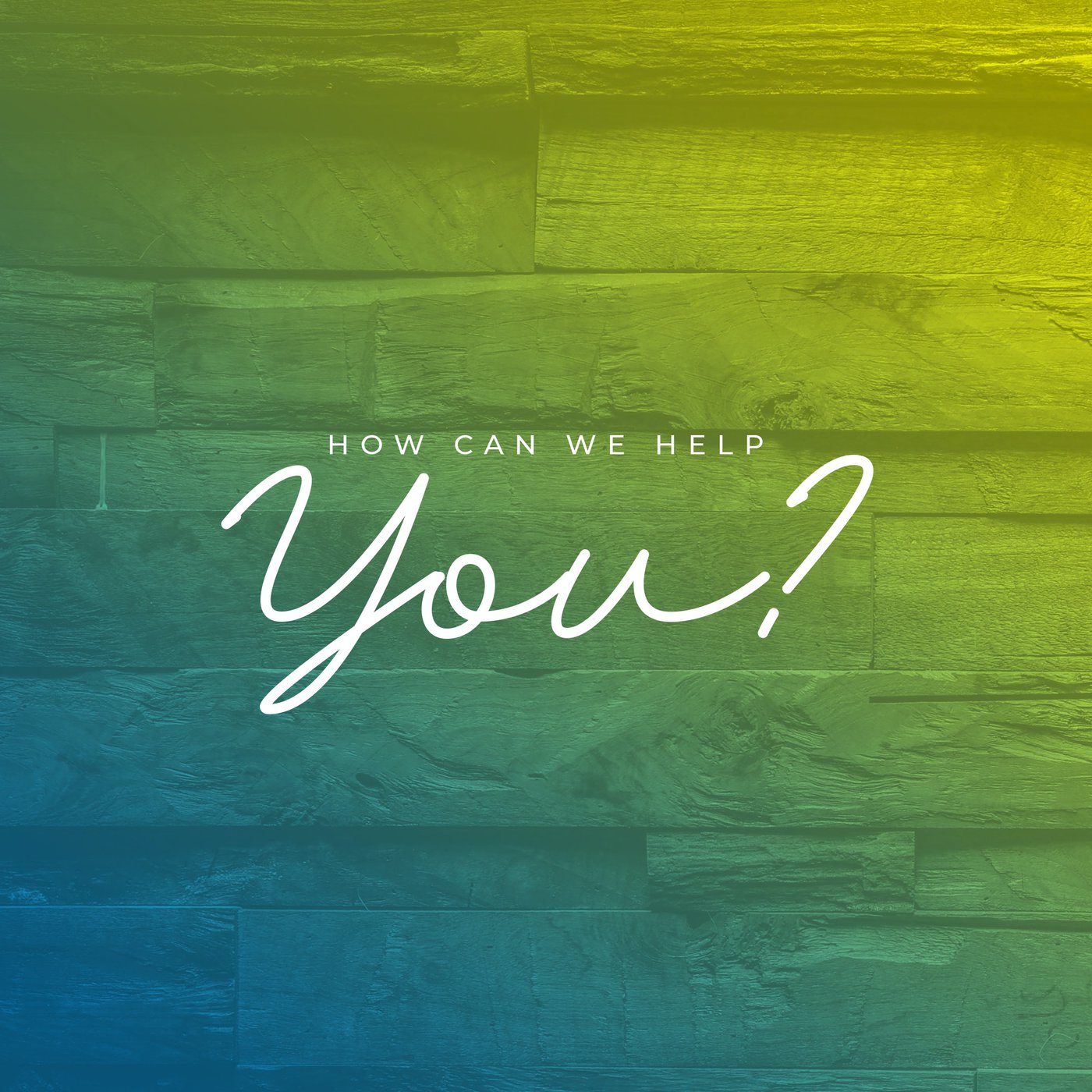 Outreach Request Form
Do you know someone in need of help? A little maintenance on home or yard? Moving/lifting? Hauling or errands? If YOU or someone YOU KNOW have a need, maybe we can help! Please fill out this form and someone will be in touch!
Servant Saturday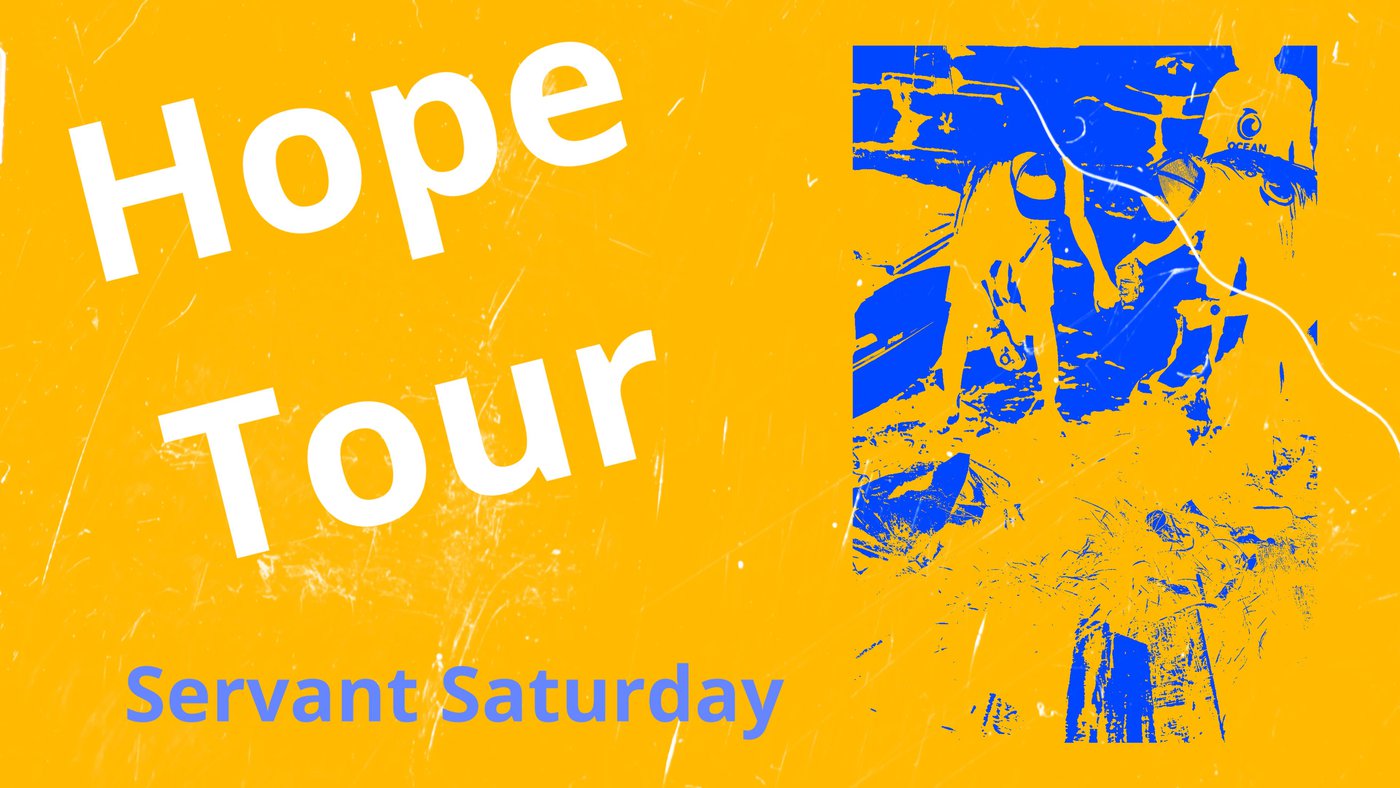 Once a quarter we get together with others in our community
to be the hands and feet of Jesus!
Check back often for updates on the upcoming Servant Saturday.
We can't wait to serve with you!
The Next Servant Saturday is:
December 9th